Our team of designers have decades of experience with email design, deliverability, graphic design, email marketing best practices, SEO, and industry knowledge. We can work directly with you to craft emails, registration forms, newsletters, banner ads, WordPress sites, landing pages, and surveys to take your online marketing to the next level.
"Paramount's Custom Design team has been very helpful for our electronic communications. Specifically, they did a great job designing a template in HTML for our e-mails. The template was outstanding! The team at Paramount is easy to work with, whether you are HTML savvy or computer illiterate. Their commitment to customer service is also outstanding – they are always accessible and responsive."

-—Client testimonial through Linkedin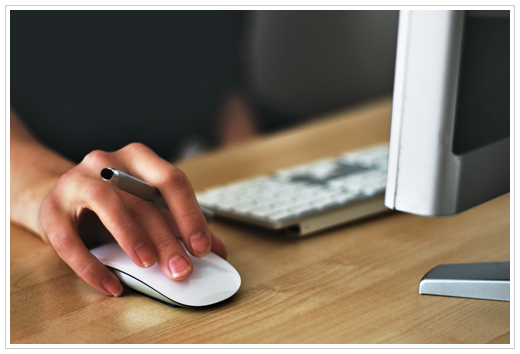 Email Design that Generates Better Response Rates
Paramount has access to a team of creative directors, graphic designers, copywriters, and usability experts who specialize in optimizing your email design, content, and functionality for better results. You can trust us to handle your email design needs along each phase of the customer lifecycle, from creative strategy to more effective sign up forms to dynamic content templates to transactional messages. Or, you can simply request an email design review and we'll make sure your own team's creative complies with W3C standards and current best practices for HTML email.
The Challenges of Effective HTML Rendering
Customers look at your messages using a plethora of different email "viewers." Folks in our industry call these viewers "email clients," and whether they are web-based email clients (Gmail, Yahoo!, etc.) or desktop email clients (Outlook, Apple Mail, etc.), they all render your HTML according to their own set of rules. To complicate things further, 26% of online customers surveyed by MarketingSherpa view messages in their email clients' preview pane and as many as 59% routinely block HTML images.
How do you preserve your brand integrity and improve response rates when facing so many rendering challenges?
One way is to research the unique rendering characteristics of leading email clients, then code your HTML in a way that will "play nicely" with each of them. But keeping up with changes across multiple email clients can be a full-time job. And many times, when online retailers choose this path, they end up with HTML templates that reflect the fact that they took a "lowest common denominator" approach to their email design — the creative looks generic and it doesn't provide the functionality today's online customer expects. But it's a mistake to assume that you need to sacrifice great-looking, user-friendly creative so that your email design will render properly across every top email client.
The Paramount Creative Agency Can Help
Top online retailers engage the Paramount creative agency because our team is highly professional, our process is streamlined and clearly defined for greater efficiency, and our work is recognized as among the best and most effective in the industry. Additional creative services that can help you save time, strengthen your branding, and improve the results of your email campaigns include:
Email Design
Copy Strategy and Development
User Testing
Champion/Challenger Optimization
Interactive and Viral Campaigns
Rich Media Components
Advice on best practices & industry standards
SPAM Auditing for Email
Sign up forms and list growth strategies
Microsites
WordPress Plugins and Automations