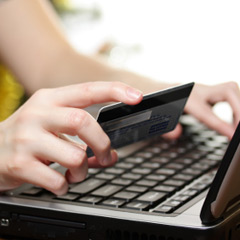 The online sales numbers for the 2012 holiday season are setting new records for eCommerce. According to comScore, Cyber Monday garnered over 1.4 billion in sales, setting the record for the largest online spending day in history.
However, Cyber Monday wasn't the only day with over $1 billion in online sales; Black Friday sales increased 26% from 2011 to bring in $1.042 billion for the first time in history.
Mobile has also played a growing role in online sales this year. According to IBM, mobile sales on Cyber Monday accounted for roughly 13% of total sales, and almost 1 in 5 visitors to retailer sites came from mobile devices.
Consumers are becoming savvier when it comes to finding the best deals online. Social networks have proven to be a valuable resource for trusted referrals, and search engines have become an essential channel for locating sales, researching products, and informing buying decisions.
The evolution of Internet shopping behavior is creating new opportunities for businesses to connect with consumers and succeed with forward thinking online marketing strategies.
Overall, more than $16 billion has been spent online this holiday season. The surge in smartphone, tablet, and mobile device ownership combined with improved Internet connectivity and a growing familiarity with online shopping has resulted in substantial eCommerce growth in 2012.
Is your business taking advantage of the popularity of online shopping?