Grow Your Business with a Paramount Reseller Partnership
Whether you're an independent agency or consultant, a Paramount reseller partnership can provide you with new tools to grow your business. By combining the industry's most powerful email marketing technology with our account management skills and industry expertise, your trusted partnership with us will help you create deeper relationships with your clients.
Paramount technology backbone Digital River's Web-based Application Service Provider (ASP) model is easy to use, easy to manage and easy to sell.
We take care of important details like deliverability management, so you can focus on your clients.
The system is built to your needs and those of your clients. You drive product development.
Partnership Options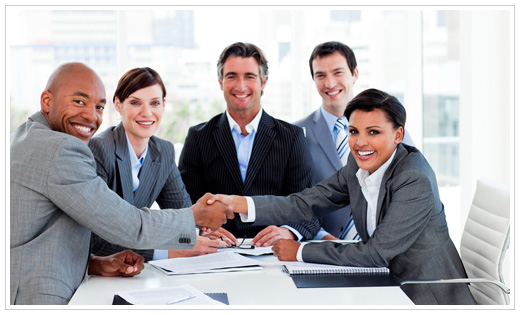 Paramount has reseller partnerships that work with every business model. In each case, you'll retain the highest level of administrative control, including direct access to our industry-leading email marketing technology and support. Choose from private label, co-branded, or Paramount-branded tools and delivery.
Client-Managed Partnerships
Sell Paramount technology to your clients, then use our interactive training program to teach them to manage their email marketing in-house. You grow the business and cultivate clients while Paramount provides technology and support.
Paramount-Managed Partnerships
At Paramount, we offer campaign management services to help your clients implement all or part of their e-marketing initiatives. From copywriting and design to database management and reporting, we'll customize the level of service based on your client's individual needs.
To learn more about a partnership with Paramount, contact a Paramount reseller representative.
Why Sell Paramount?
Choose a Paramount Reseller Partnership and You'll Get More.
► More Product Input
We rely heavily on input from our resellers to drive product development, allowing you to shape the Paramount tool to meet your needs. And if your clients have special needs we will accommodate them.
► More Expertise
Paramount is committed to making you an eMarketing guru in the eyes of your clients. You'll have access to our account team, offering industry knowledge, training in the Paramount system, and sales strategies. We can even participate as an ad hoc member of your sales team, conferencing with clients to answer questions and share advice.
► More Bragging Rights
Paramount resellers can claim a long list of bragging rights that include:
Continuous Uptime: Enjoy unmatched system reliability thanks to triple-redundant data centers that we own, staff, and manage—24 hours a day.
Better Delivery: Reach more customers than ever before with built-in consent tracking and DOI tools, our SureSend™ delivery enhancement platform, and high-level relationships at ISPs.
Rock Solid Security: Rest assured. As a member of the Digital River family, no one else can provide full Sarbanes-Oxley compliance, globally positioned data centers, and a unique pod architected infrastructure to protect your data.
Speed: Our powerful technology infrastructure can manage large amounts of data in record time.
Ease of Use: Our intuitive User Interface has been lauded for being among the best in the industry.
► More Control
As a reseller, you'll have the highest level of access to Digital River servers. Through our reseller administration tool, you can turn on new accounts and activate demonstrations for clients when you want, by yourself.
► More Support
We provide turnkey sales and marketing collateral, PowerPoint presentations, fact sheets, case studies and contracts designed to explain and sell Digital River technology. It can all be customized and published under your own brand, should you choose.
To learn more about a partnership with Paramount, contact a Paramount reseller representative.