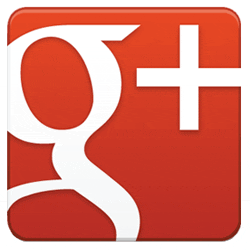 New data reveals that Google+ visits continue to rise. According to comScore, the total unique U.S. visitors grew from 15.2 million in November, 2011 to 27.7 million in June, 2012. That is roughly an 82% increase in visits. Additionally, worldwide visitors to Google+ increased 66% over that same time period, growing from 66.7 million to 110.7 million.
The social network turned a year old this past June, but it has received mixed reviews and shifts in popularity almost from the beginning. While many people have called it a "ghost town" due to the perceived lack of activity, these recent numbers seem to contradict the notion that Google+ is dying a slow death.
In reality, Google+ may be more popular and active than most people realize. The social network actually scored higher than Facebook, LinkedIn, Twitter, and Pinterest in a user satisfaction survey conducted by The American Customer Satisfaction Index.
That being said, whether Google+ can ever grow to match the size and influence of Facebook and Twitter remains to be seen. It's possible that Google+ ends up being a very popular niche social network with a dedicated group of users but never matches the popularity of Facebook or Twitter. However, it's equally possible that it could grow to eclipse rival social networks with the powerful combination of Google's ecosystem, a friendly user interface, simple privacy settings, and robust features.
Only time will tell, but it seems fair to say that Google+ isn't going away quietly. Do you use Google+ for personal or business use? Share your thoughts on Google+ in the comments below.